Our special offers
Winter Special
Stay 3 or more consecutive nights and save 10%.
Christmas Package
Make this festive season to remember with a fantastic festive break at Philippos hotel
Romantic Package
Enjoy a romantic getaway with your loved one at Philippos hotel, ideally located at the slopes of Acropolis in the most romantic area of Athens.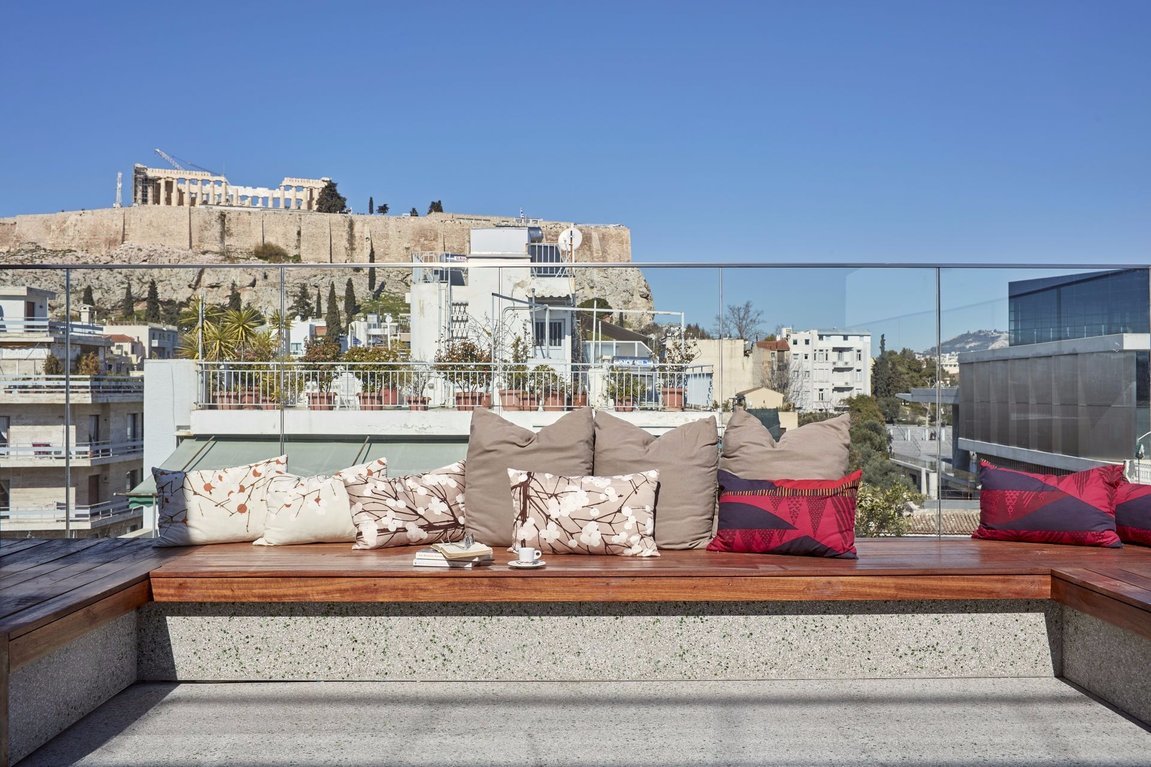 The newest corner of Philippos Hotel, will be the enchanting setting for many blissful moments to be had by our guests, from morning till night - it has a name it is very fitting too.
Belvedere means "Good View" and it can truly brag about the sensation it offers its guests, whether they are enjoying a hot cup of coffee or a nightcap under the imposing shine and historic significance of the Acropolis and the exhibits of the New Acropolis Museum. Seize the morning by enjoying the warm sunrays with your friends, as you sip on a fresh brew and discuss about how to plan the rest of the day, or unwind at the end of yet another wonderful Athenian adventure, either in the evening or at night under the Athenian starry sky, sensing the incomparable energy of the Acropolis.