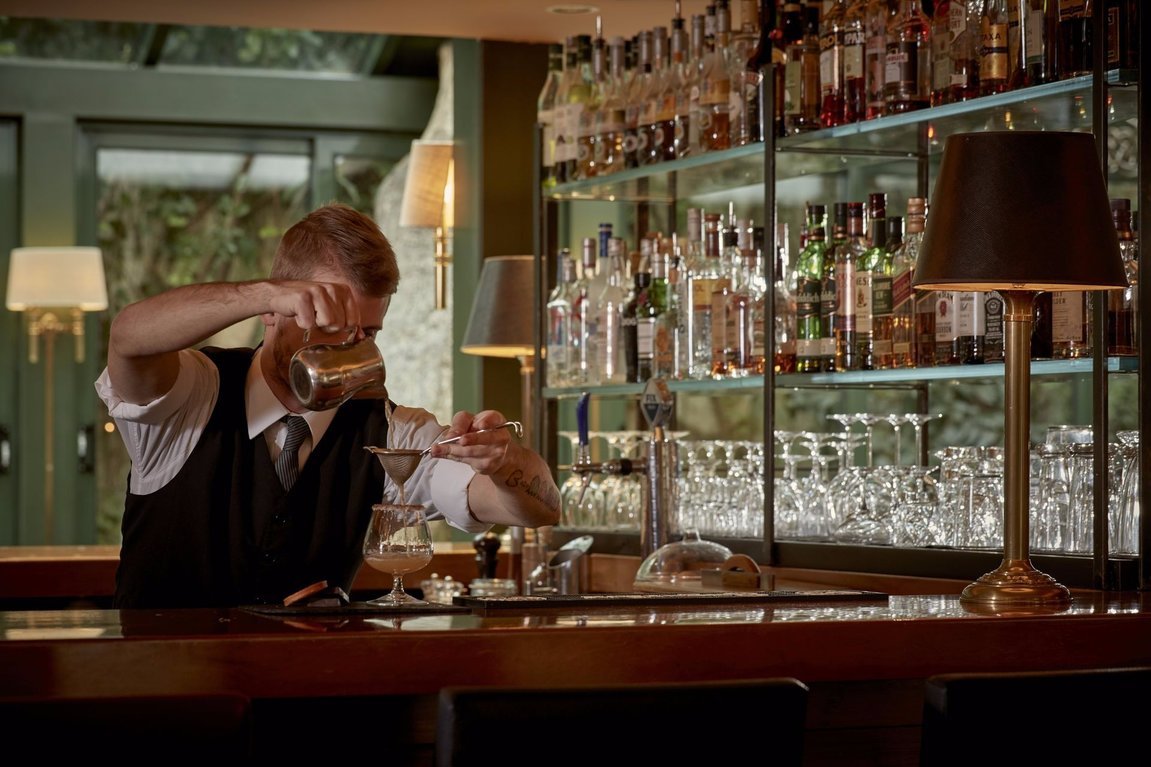 You can also enjoy the elegant Bar at Herodion Hotel, which is located right next to the Atrium Greek Bistro. There, you can enjoy a steaming cup of hot coffee, along with a book from our library, all day long.
Similarly, when the sun goes down, you can indulge in a delicious cocktail, prepared by our professional mixologists.
We invite you to sit back, relax and enjoy the moment, either perched at the wooden bar, or lounging in one of the elegant wing armchairs or Chesterfield sofas by the fireplace for some quality time with your friends, family or colleagues.