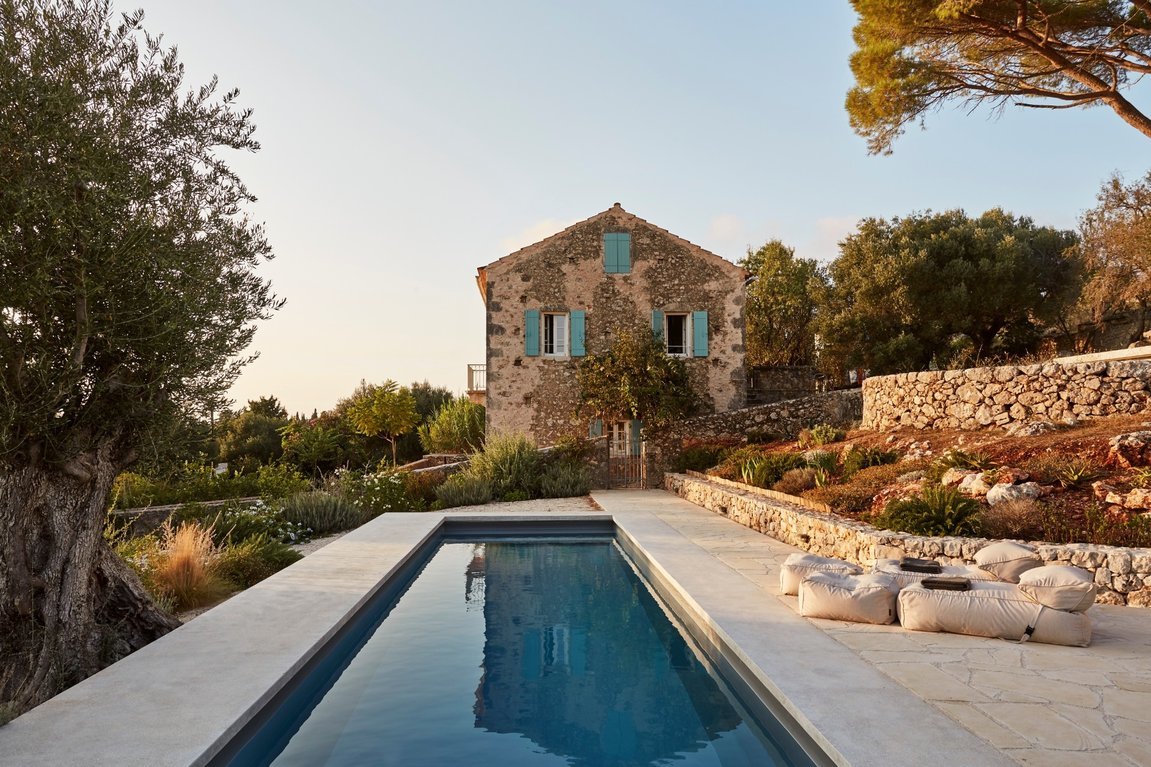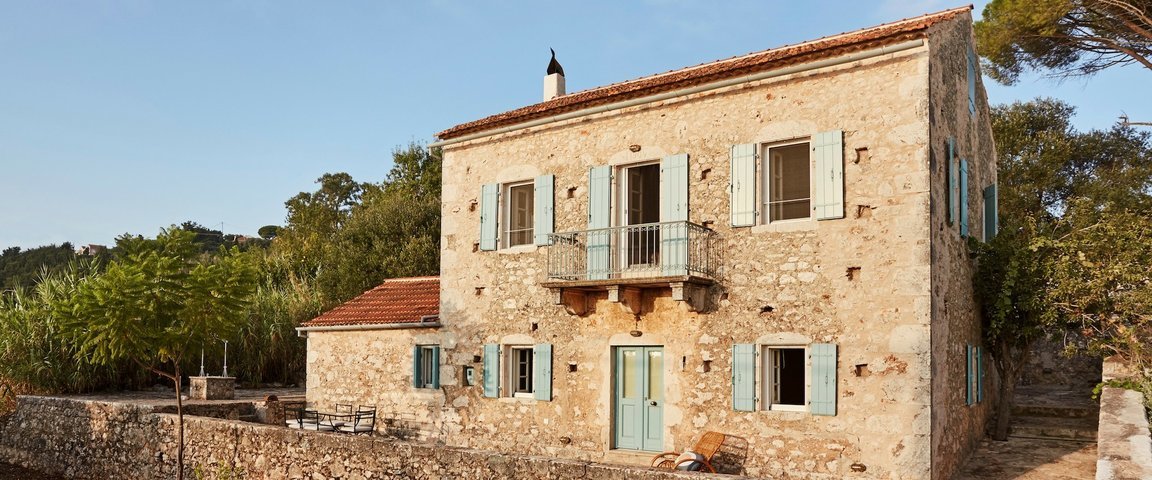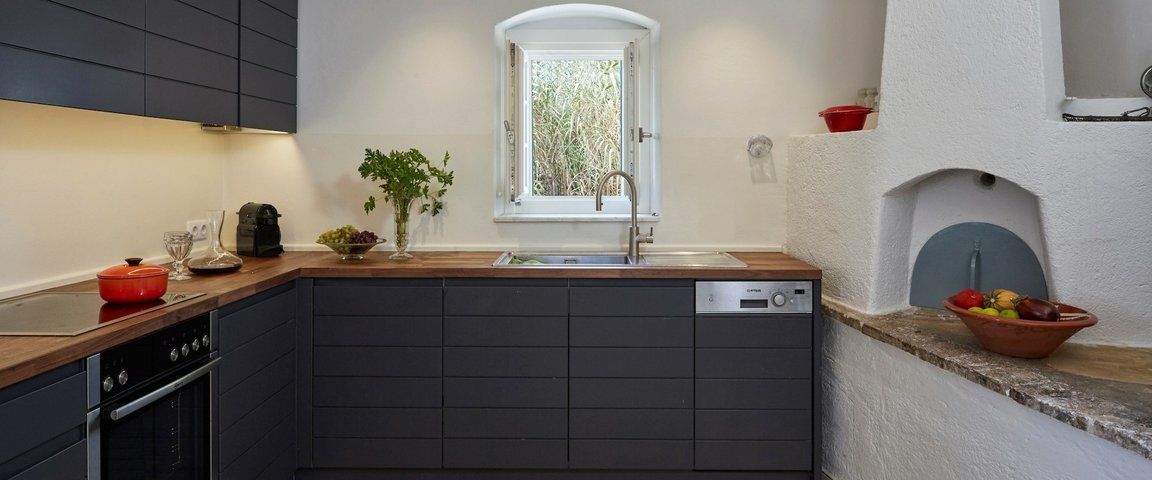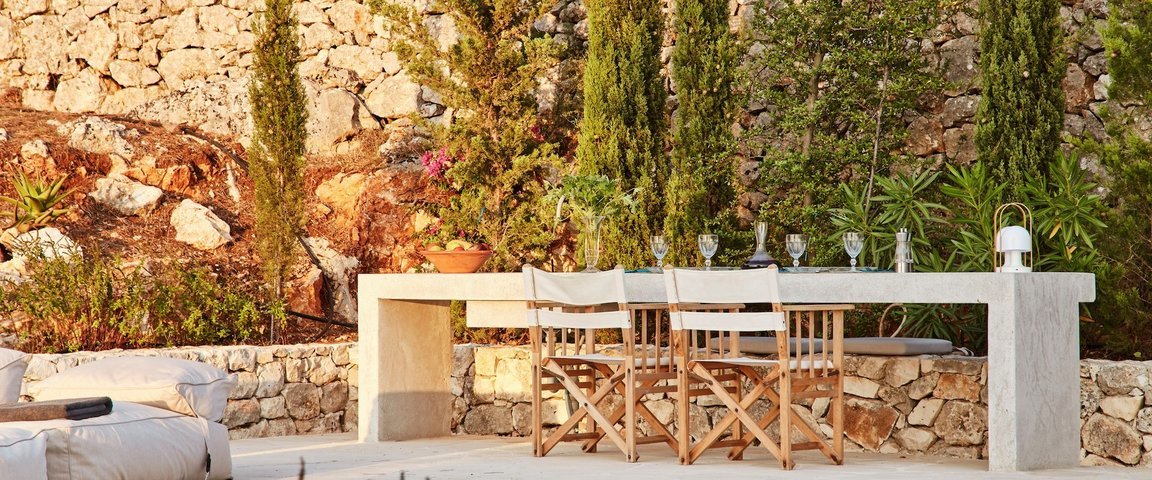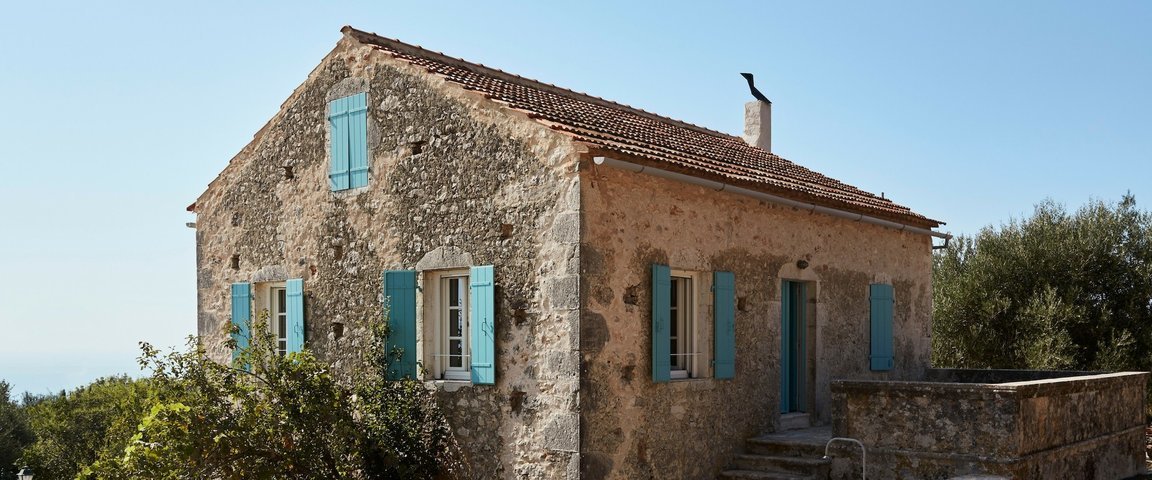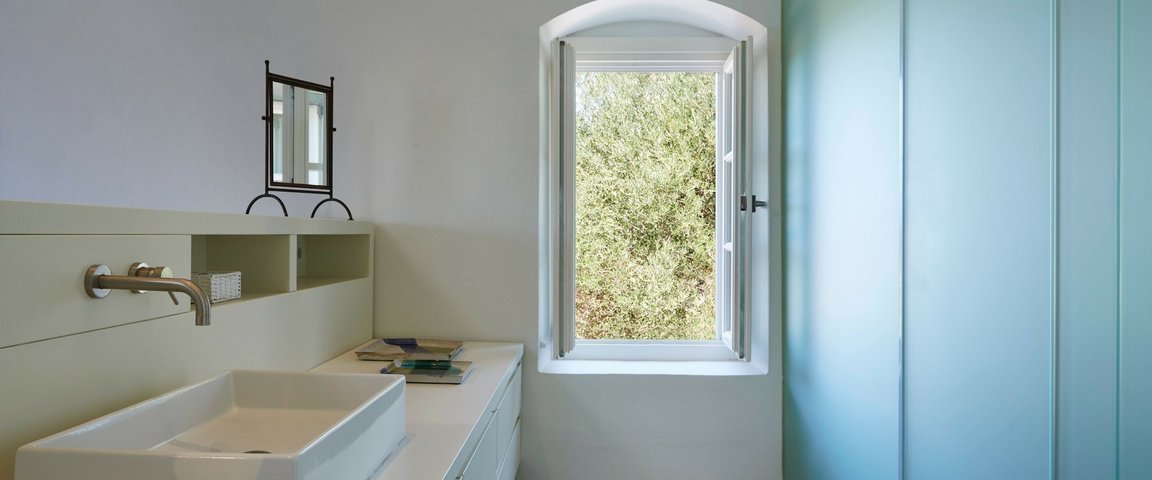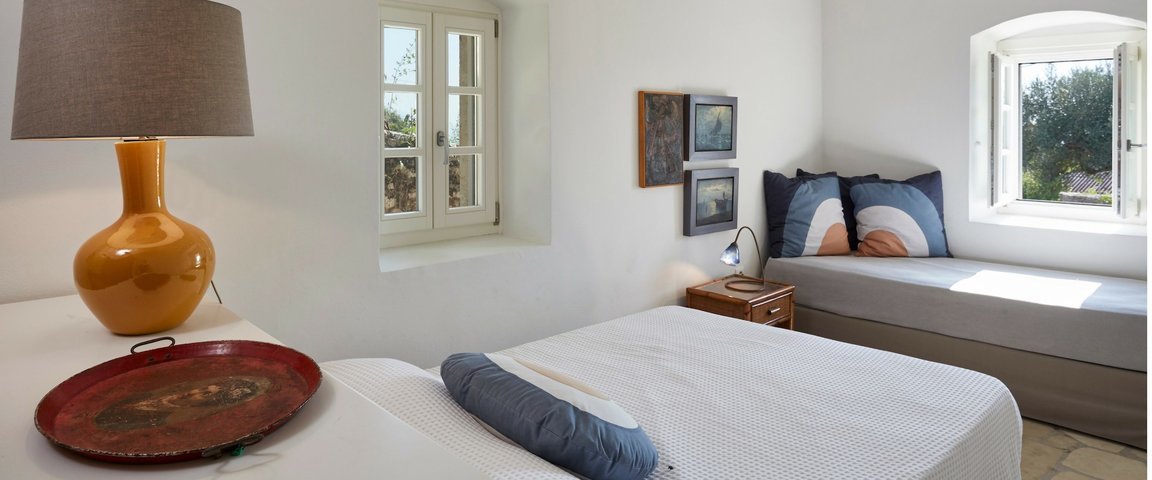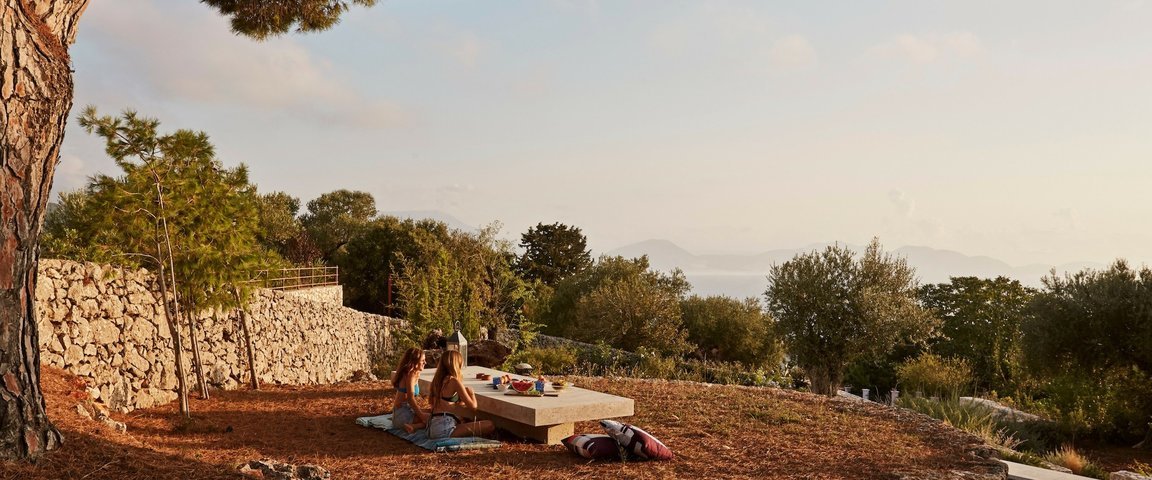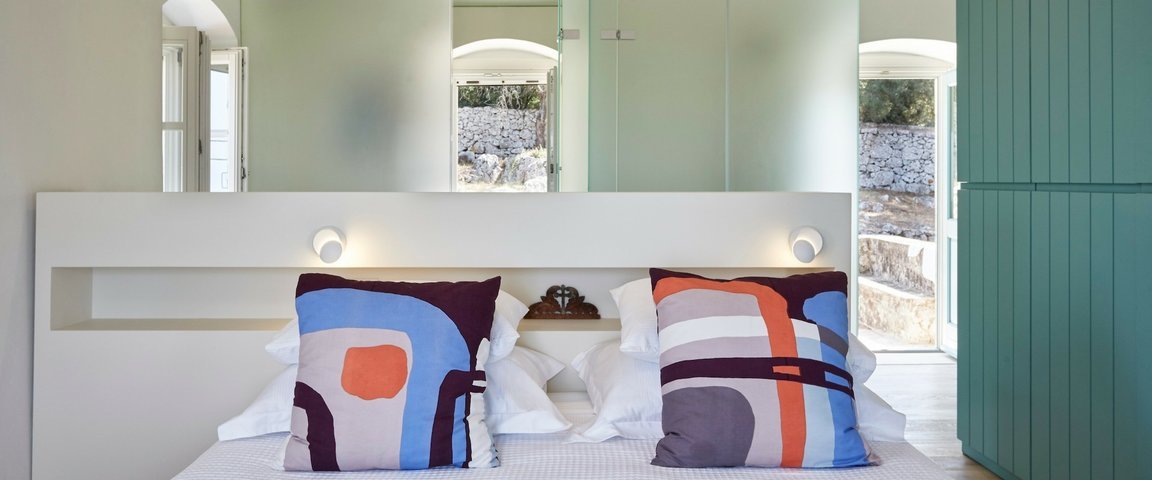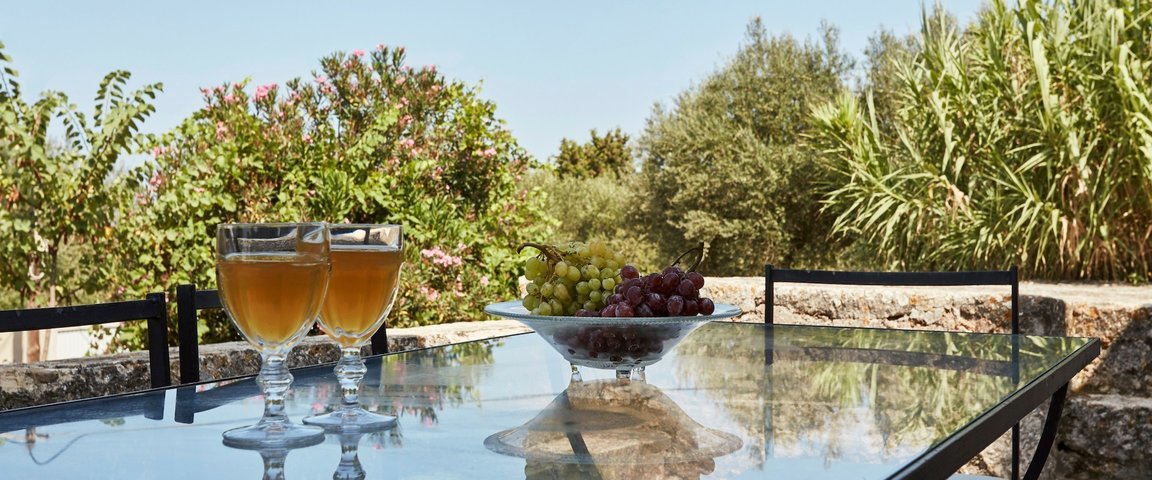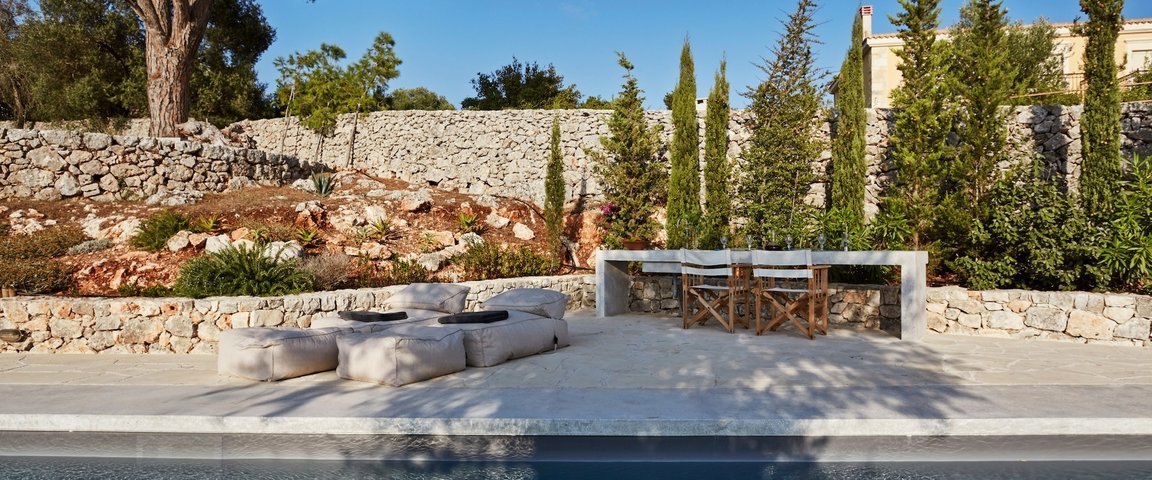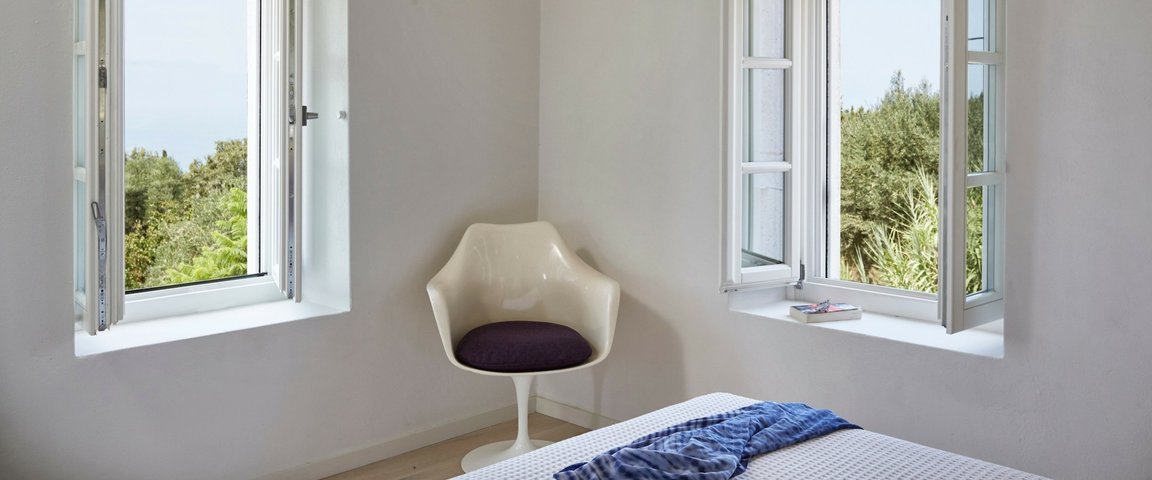 VILLA KOUKOUNARIA KEFALONIA | IONIAN SEA
More photos
This is a unique stone cottage built in 1908 beautifully aged and preserved by our family. It has been recently renovated by two talented architects who have managed to transform it to a modern, elegant, well designed home for us and our guests while, at the same time, maintaining its original character and charm; a successful combination of heritage and contemporary architecture. A lap-pool has been discretely added under a huge Mediterranean pine tree (called 'Koukounaria' from where the villa's name derives).
The top floor is an open-space loft with a master bedroom, bathroom and living room, providing privacy for one couple to enjoy the views including a frontal sea view facing magical sunsets. The ground floor is also bathed in sunlight and includes a second living room with a wood stove for the cooler months' evenings, a dining room, a bedroom with bathroom and a large fully equipped kitchen. The house is surrounded by beautiful terraces offering stunning views and cool retreats from the sun. Furniture consists of carefully selected antiques blended with original design furniture.
This is an extraordinary house that owes much of its charm to its aura of a bygone age. It is our family's vacation home which passes from generation to generation with care and respect, and is now adapted to offer comfort and tranquility to guests with appreciation to heritage, beauty and fine architecture.
Bookings Information
The house is available for bookings upon request for the months of June, July, and September. Prices vary according to the number of people, length of stay and seasonal demand. Minimum stay of 7 nights. E-mail reservations@herodion.gr for further information and for bookings.
Property Highlights
2 bedrooms, 2 en-suite bathrooms, sleeps five
Private luxury Cephalonian villa ideal for a family, or two couples
Exclusive use of the swimming pool with views over the Ionian Sea and the mountains
Fully serviced with all amenities included (see list below)
Situated at Tzamarelata, a tranquil location, at northern Cephalonia