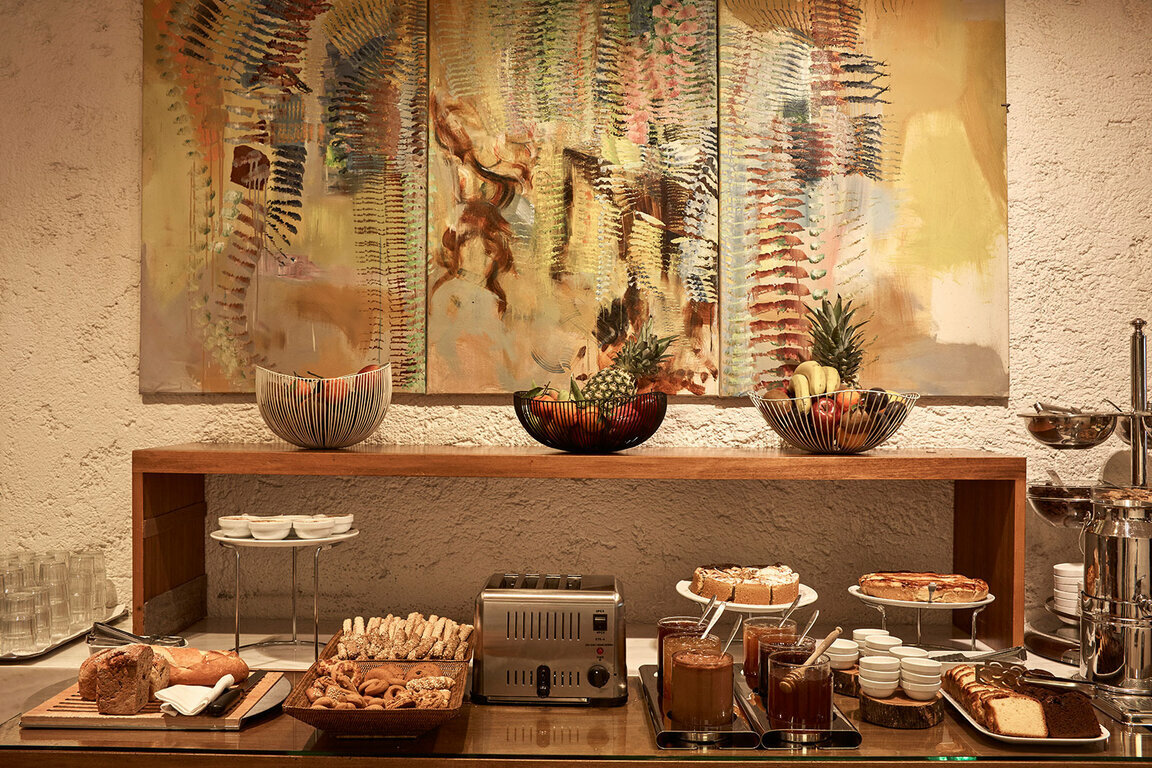 Breakfast in Athens hotels
Not just breakfast, more a delicious part of your Athens experience, the Herodion's breakfast area is the perfect place to start your day.
Get morning energy boost with an American style buffet inspired by Greek and Mediterranean cuisine. An unrivalled selection of fresh, homemade pies and traditional delicacies with healthy, premium ingredients awaits you every morning, and sets the tone for the day ahead. Our breakfast offering bears the certification of "Greek Breakfast" by the Hellenic Chamber of Hotels.
You can enjoy our enriched breakfast buffet between 07:00am – 10:30am.